Located on the West Coast of America, Santa Monica is an idyllic beachside city which accommodates a variety of design styles. Being close to LA, Malibu and Long Beach it's a dreamy location for both locals and tourists. Our new team member Jen was lucky enough to experience her work placement year at University in Santa Monica. While living there, she worked at a design studio and spent many weekends exploring the streets of Santa Monica – here's what she discovered…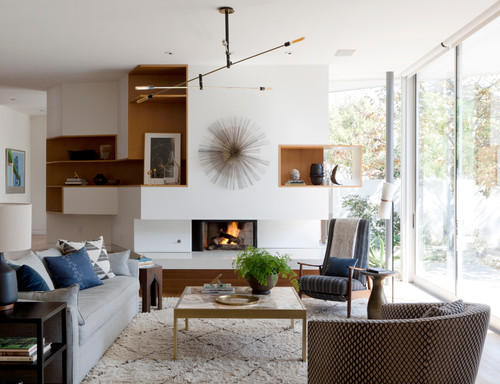 Architecture
Cape Cod Style
A common theme for homes in Santa Monica is ' Cape Cod style'. Introduced in the 17th century, I would see this timeless and clean-lined design in many of the residential areas I explored. Combining horizontal white/grey cladding with blue/grey doors and shutters creates a stereotypical coastal image (very Hamptons), perfect for a location such as Santa Monica. This style has become increasingly popular in the UK recently, with many homeowners wanting to update their property exterior – low maintenance composite cladding is a great option.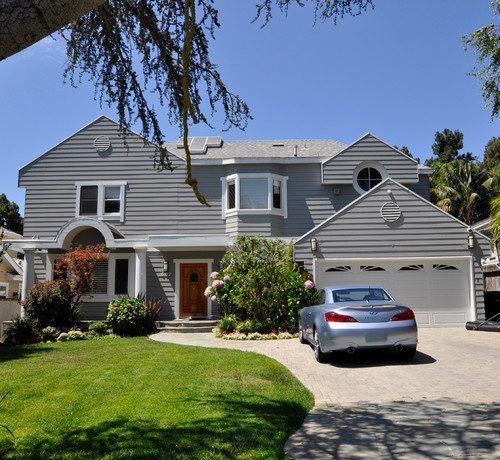 Spanish Colonial Revival
Crisp white stucco facades, red roof tiles and arched windows and doorways are a familiar sight in Santa Monica. Many of the homes around the city are designed in the Spanish Colonial Revival style – a stylistic movement established in the early 20th century inspired by the Spanish Colonial architecture dating from the Spanish colonization of the Americas. The style of these homes fits perfectly within the Mediterranean-like climate of this part of California.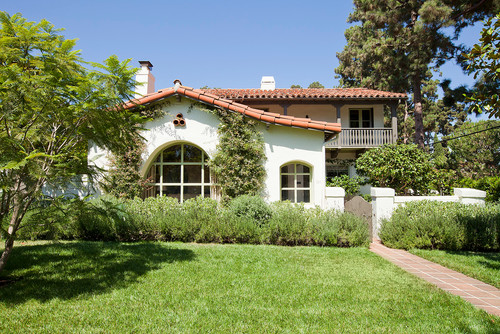 Architect George Washington Smith, who practiced in Santa Barbara just up the coast from Santa Monica, is particularly known for his role in the popularization of this architectural style, with notable work including Casa del Herero (now a national historic landmark).
Design
Boho & Beachy
California is widely known for its laid back, super chill, go with the flow vibe and this has been translated into design in the form of the Proper Hotel in Santa Monica. Designed by Kelly Wearstler, the interior combines natural materials, neutral colours, eclectic furniture and leafy greenery providing a relaxed and beachy feel. Much of Santa Monica is designed to incorporate these elements, providing locals and visitors with quintessential coastal environments. You can recreate this in your home by combining light wall colours (e.g. Farrow and Ball All White), natural wood flooring, leafy floor plants (such as Monstera Deliciosa or a snake plant) and pops of tan and light blue in the furniture and soft furnishings.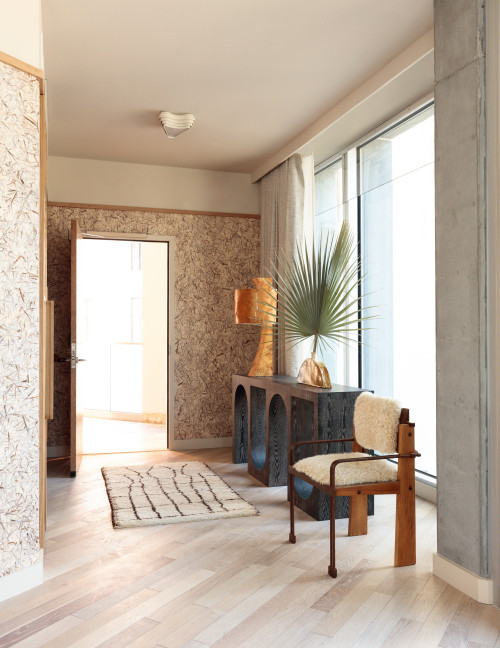 Spanish Influence
Not only can you find Spanish influence within the architecture of buildings in Santa Monica, but also in interior design. Light colours are used for both interior and exterior walls, reflecting sunlight and heat, creating cool (both visually and thermally) and contemporary interiors – an absolute necessity in the summer heat! Vibrant colours and patterns are often incorporated in the form of tiles and soft furnishing, creating bursts of happiness throughout the interior which really excite the eye.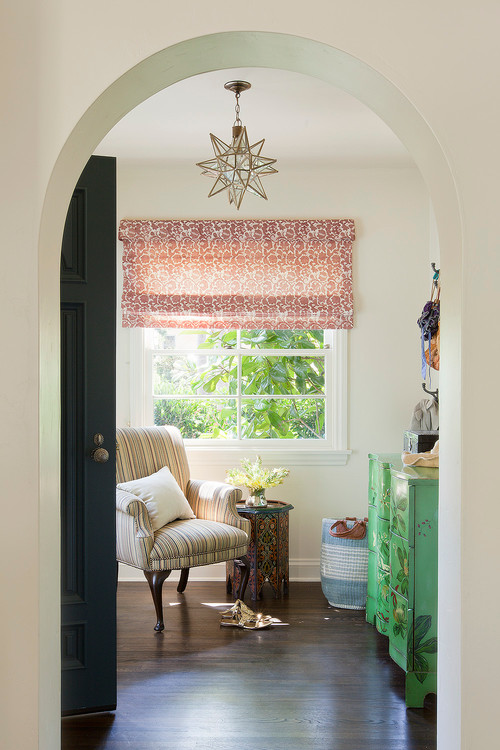 Vibrant & Eclectic
Santa Monica isn't all just white and navy coastal colours. Bright colours and patterns are also used to create unique and striking interiors which contrast with the typical colour scheme of a beach side design. Greens, oranges, yellows and purples are used for furniture, joinery, wallpapers and soft furnishings and create really uplifting spaces.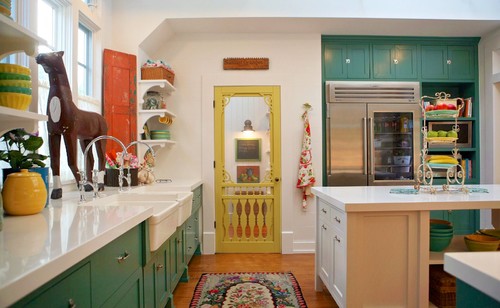 Art Aplenty
It would be a sin if I didn't mention the wall murals that adorn the sides of many buildings in Santa Monica. Discovering new murals was something I found myself getting more and more passionate about and with organisations such as Beautify Earth (a non-profit group who transform the walls of Santa Monica), it became a weekly adventure for me. The combination of lively colours and detailed images can be highly appreciated by all. They also create incredible backdrops for social media pictures – wall murals can even be replicated at home with fun wallpapers, or by hiring a mural artist to add that unique and bold touch to your living space.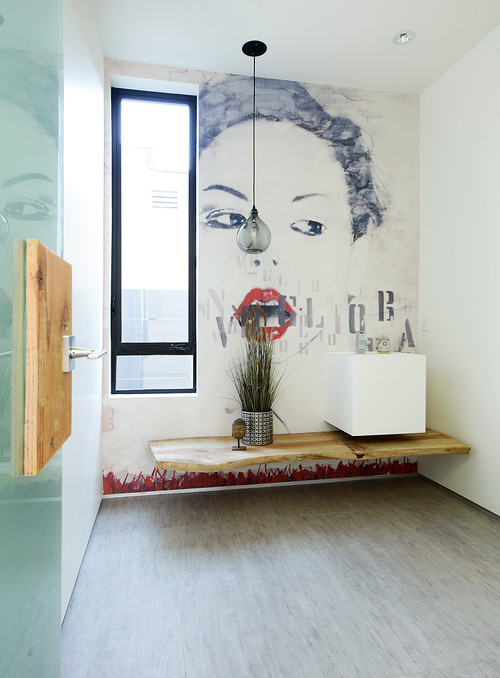 Do you need help with your renovation here in the U.K? Contact us here.