Over lockdown we've all been stuck inside, whether for work or shielding and have probably spent more time in our homes in one year than we have in half a decade. If you're lucky enough to have a garden, you probably found yourselves wanting to improve your gardens/ create usable spaces outside – as an extension of your home. One option is a garden room – which can be easier, cheaper and quicker to achieve than you might think. Some advantages:
Multifunctional Space
A garden room can have so many different uses! Choose from teenage den, gym, home office, weatherproof garden lounge space, workshop…. And with careful planning, your garden room can be multifunctional and interchangeable – evolving from playroom to den to grown-up hangout area with a few simple design/furniture changes.
A carefully positioned garden room can also make very good use of an under-used part of the garden – for example a shaded north or east facing wall can be challenging to use successfully for planting but can be a perfect position for a garden room, maximising use of your space and giving you a different perspective on the garden once inside.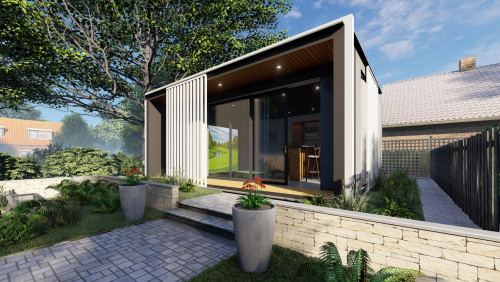 Completely Bespoke to you
With well-thought-through planning and design, you can customise your garden room to suit your needs and tastes. In terms of the exterior you can arrange the room to work around existing planting, blend into its surroundings or stand out as a statement in itself. If you're thinking about adding a garden room to your outdoor area as part of a large garden renovation, our previous blog here on What colour is best for painting your garden fence may be useful.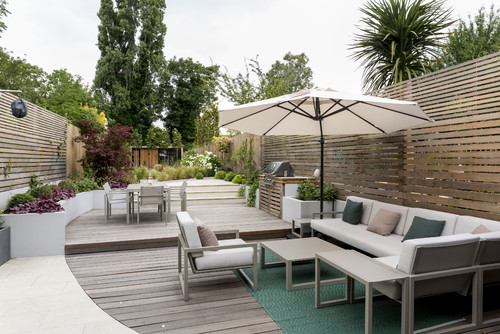 Improve Health and Wellbeing
Surrounding ourselves with nature can have huge benefits to our health and wellbeing – read more about the benefits of Biophilic Design in our previous blog here. It's well known that being around sunlight and plants can improve our productivity – and our mental health, sleep patterns and diets. This applies however you use your garden room, but if used as an office/ study, can help introduce a disconnect between work and home, often difficult to achieve if you're doing everything (literally) under one roof.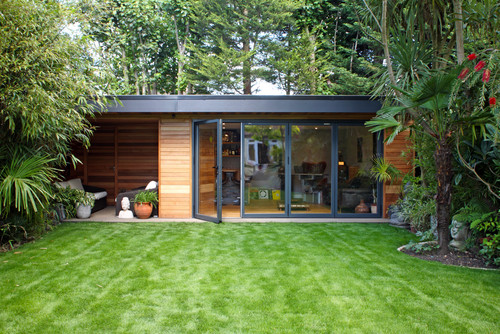 You might not need for Planning Permission
Depending on the size of your garden and the size and height of your new garden room, you may not need to go through the process of obtaining planning permission to build. As a rough 'rule of thumb', to ensure you don't need planning permission, your garden room will need to be less than 2.5m high and take up less than 50% of your garden – however always check with your local Council for details – rules might be different if you're in a Conservation Area or if your property is Listed.
Cheaper than an Extension
As most garden rooms are, in theory at least, temporary structures, you probably won't need to carry out as much preparation for and structural work to the room as would be needed for example with an extension or loft conversion. In general, garden rooms don't have extensive plumbing or drainage.
The more straightforward nature of the construction process usually keeps material and build costs down.
While you should of course ensure your garden room is safe, environmentally efficient and convenient to use, many of the Building Regs which (rightly) apply to more permanent buildings don't have to be observed, again saving costs.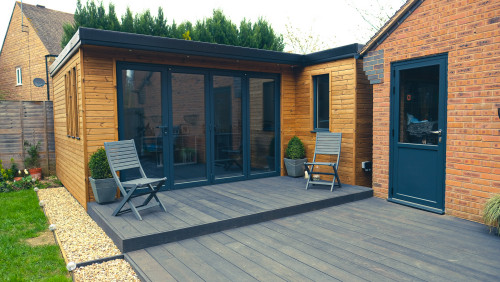 Increase your Properties Value
As we crave outside space, and more multi-functional homes, adding a garden room can make your property more attractive to buyers – resulting in a quicker sale for a higher price.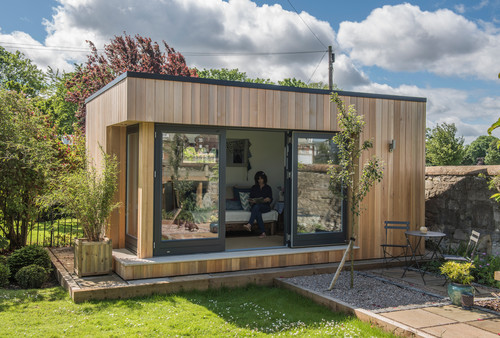 Do you need help with your renovation in London or Brighton? Contact us now!